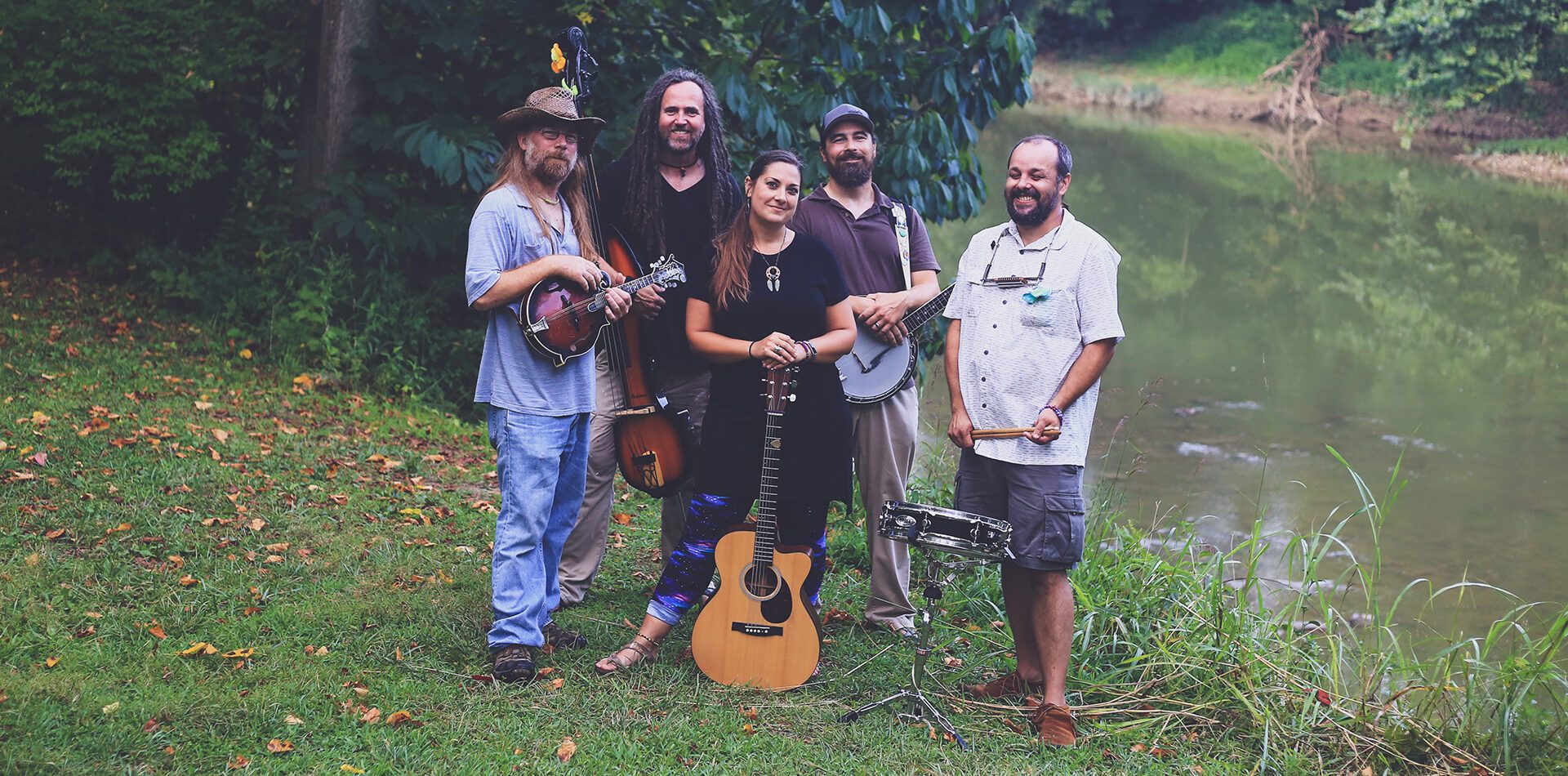 Highly Likely wants to show you a good time! But they also wouldn't mind if you were moved by their lyrics. They're not a party band, but they're a band you want at your party. They're campfire jams and island vibes all rolled up in blue grass.
Together since 2018, the five-piece outfit of laid-back jam-it-outers puts an emphasis on original music, vocal harmonies, and spacey solos. Mixing mostly acoustic instruments with effects pedals and a full drum kit, Highly Likely stacks it all up into a psychedelic folkgrass and jam sandwich. Good friends playing good music and feeling alright is what it's all about.
Their 2020 debut album Sunrise is eclectic and uplifting, a drive with the windows down kind of album, with themes of being good to others, the planet, and yourself. The 2021 followup single, Shiny Objects, is a reggae-flavored tune with a catchy and singable chorus.
The band has played shows with Dark Star Orchestra, Vince Herman of Leftover Salmon, Handmade Moments, the Rumpke Mountain Boys, and Pickin' Pear, and shared festival bills with the likes of Joe Marcinek Band, Goose, Michael Cleveland and Flamekeeper, Mike Perkins, Dopapod, members of Ekoostik Hookah, Buffalo Wabs and the Price Hill Hustle, and Chance McCoy of Old Crow Medicine Show. Highly Likely has played Ohio, Kentucky, and Indiana area festivals including Birds of a Feather, Midnight Jam, Rhythm Brew Fest, and Canoegrass and was a musical guest on the Jerry Springer Podcast.
When not being very busy and sought-after face-stealers, Highly Likely can be found playing, floating, and lightly swaying.
Highly Likely is: Brian Bowling (banjo), Char Bowling (guitar, vocals), Mark Miller (mandolin, vocals), Jeff Roades (bass, vocals), and Sleepy Andy Tracy (drums, harmonica, vocals).
HEAR OUR ALBUM "SUNRISE" ON SPOTIFY!
PRESS AND REVIEWS
"A force to be reckoned with in the Roots scene." – Mike Breen, City Beat 
"Excellent songwriters and musicians who put their full personality into their performance…five people having a blast is what Highly Likely is all about." – Dan Van Vechten, Cincy Music 
"A breath of fresh air. Like when you roll your window all the way down for the first time after being holed up all winter and you feel the breeze on your face, like that. That's the feeling I get listening to them." – Moose Gronholm, Cincy Music 
"An endearing blend of energetic performance, expert musicianship and solid songcraft." – Mike Breen, City Beat